FELDENKRAIS METHOD OF SOMATIC EDUCATION
The Arvigo Techniques of Maya Abdominal Therapy®
Founded on the ancient Maya technique of abdominal massage, which is an external, non-invasive manipulation that repositions internal organs that have shifted, thereby restricting the flow of blood, lymph, nerve and chi.
Cranial-Sacral Model
Find how to calm and reset the nervous system after trauma or disease, so that you can restore your life/health?
Dual Point Acupressure
Learn how to manage and minimize musculoskeletal pain and enhance physical and emotional health function at any age.
WHAT DOES OUR NAME MEAN?
Sound Body, Sound Brain reflects...
a philosophy of holistic care that sees Health as being of Sound Body & Sound Mind.
a belief that integrated care means our view of you is as a whole person, and we strive to listen and respond to your needs in a multi-faceted way.
an approach to limitation that shows when the Brain changes, the Body shifts dramatically.
a intention that all our approaches assist awareness and learning for your self-empowerment.
an affirmation, that Sound is "nourishment" for health & healing.
a commitment to helping our clients achieve integrated sensory and motor function.
a celebration that the Creator anchored all life into variations on a vibrational scale.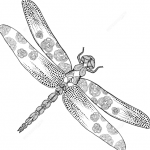 About us
We are a Center for Somatic Learning & Education.
Sound Body, Sound Brain: Somatic Education Center is and has been a leader in the West Michigan area for training and teaching how the Feldenkrais method can impact health and wellness through movement. We hold classes for Awareness through Movement for clients and over half our clients come seeking Functional Integration sessions, a unique form of intervention and education for better health.
As an education-focused center, we see self-pay clients for whom we provide a variety of educational and brain-body focused methods of learning and achieving healthy living.  Many clients we serve are seeking health solutions and effective home programs they have failed to find in more traditional settings.   We are committed to your learning and to finding the path that helps you best achieve function and wholeness.
For those who wish, we provide holistic physical therapy assessment with recommendations for therapists that the client is working with elsewhere, but who have manual therapy or Feldenkrais skills that interface with our suggesteded treatment plan .